Lloyd's Pharmacy is more than a drug store in Orange County, NC. We are your go-to source for personalized service and convenience. We meet all your pharmaceutical needs in one inviting location. With a friendly staff and great selection, there's no need to go anywhere else. Our full line of drug store services includes: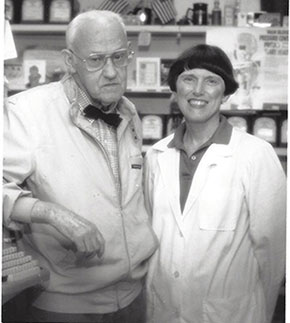 Pharmacy: Your prescription is ready exactly when we say it will be, so you don't have to waste time waiting around. If you have questions, our knowledgeable staff is happy to help address any concerns and provide the information you need. We offer both trade name and generic medications, to accommodate each customer's preference and budget.
Over-the-counter products: Are you looking for a hard-to-find product? Chances are, you'll find it on our shelves. We stock a wide variety of healthcare solutions, including homeopathic products. We're the perfect place to stock your medicine cabinet with over the counter products in Orange County, NC, including allergy relief, headache medicine, cough medicine and more.
Health products: At Lloyd's Pharmacy, we know your health needs go beyond medications. That's why we also offer a great selection of health items such as arthritis rubs, feminine hygiene products and more. Our well-supplied store makes us a leader among drug stores in Orange County, NC.
Convenience store items: Our selection saves you time, money and hassle. We offer a variety of convenience store items to save you an extra stop or two. Pick up your greeting cards, snacks, beverages and more, right here at your local drug store.
Lloyd's Pharmacy is proud to have served customers in Orange County, NC since 1986. Our long-standing reputation is built on excellence in service and industry-leading products.
Stop in and see us today, or reach our friendly staff at 919-732-1500. We look forward to meeting all your pharmaceutical needs.